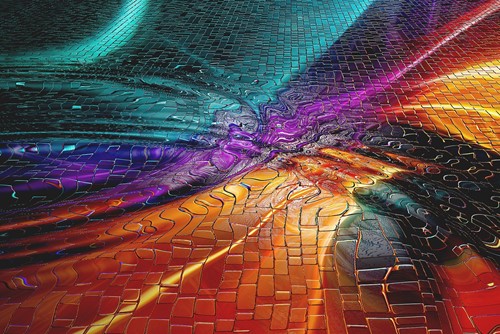 Image by Bronisław Dróżka from Pixabay

The colors you choose for different rooms can have a major impact on how your house looks overall. With so many color schemes to choose from, how can you decide which ones would work best for your home? Part of this comes down to your personal preferences, but there are other factors to consider. Keep the following in mind to help you choose an interior design color scheme that enhances your home.
Go From Dark to Light
If you have certain colors in mind, such as blues or browns, one color scheme to consider is going from dark to light vertically. For example, you can place darker tones on your floor with an area rug, then work your way up to medium tones on the walls and lighter tones near or on the ceiling. This color scheme mimics the outside world where darker tones on the ground give way to lighter colors as you look up toward the sky.
Combine Cool and Warm Colors
When choosing a color scheme, you don't have to decide between cool or warm tones. With the right colors, you can combine these tones for a more balanced and visually appealing look. For example, you might consider pairing warm, deep brown or honey tones with soft, cool gray tones. This can liven up rooms that mainly have neutral colors, so that they don't look too sterile or washed out. Instead, the combination of warm and cool tones makes these rooms more pleasing to the eye.
Make Rooms Monochromatic
A monochromatic color scheme means you focus on using one color in a room instead of multiple tones. You don't have to stick with white, black or gray to get a monochromatic look. Instead, consider focusing on a favorite color, such as green or blue. You can use various shades of this color in a room, and balance it out with neutral tones on the walls or in other areas as needed.
Consider the Room Function
If you're having trouble deciding on colors to use for a room, think about its primary function. For example, avoid choosing red, orange, yellow and other bright, warm colors in bedrooms. Blues, greens and cooler colors have a more calming effect, making these better choices for bedroom color schemes. Save the warm, bright colors for areas that get more use during the day, such as your dining room, kitchen or living room. Neutral colors, such as grays and browns, can work in any part of your home.
Experiment with the Color Wheel
If you're looking at a color wheel for inspiration, consider choosing colors that are next to each other. These analogous colors have a relaxing effect when they're used in a room together. Colors that are opposite on the color wheel, known as complementary colors, can give rooms a more dramatic effect without clashing.
Keep the 60-30-10 Rule in Mind
No matter which colors you end up choosing, make sure you put the 60-30-10 rule to use. This means you use the dominant color for 60 percent of the room, a secondary color for 30 percent and an accent color for 10 percent. This rule helps ensure that the tones you use in a room achieve a good balance rather than looking overwhelming.