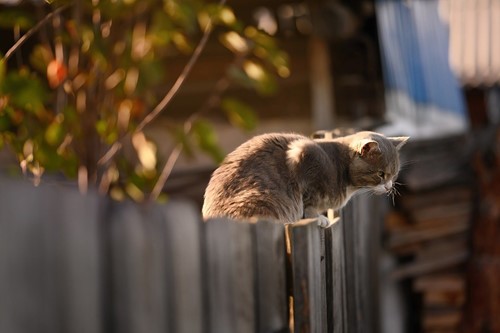 Property owners install fences for a wide range of reasons, including privacy, aesthetic enhancement and designating a secure space for loved one to enjoy. Choosing the right fence to achieve the desired effect requires some due diligence, however . By understanding a few basics about fencing materials and how they play into your goals, homeowners can choose their perfect fence.
What fence material makes sense for your home?
Let's frame this discussion around the traditional six-foot privacy fence employed in backyards. While local building outlets produce a variety of attractive products, it's essential to understand the following about different materials:
Cedar: This natural wood fencing material offers superior aesthetic beauty and long-lasting value. Its tight grain and attractive red ambiance make it a backyard darling. While cedar resists shrinkage, it may decay after several years unless treated regularly.
Chain Link: Metal fencing materials generally do not improve privacy. They do last an exceedingly long time and can be repainted with relative ease.
Composite: Similar to the flooring materials made from wood fibers and plastics, composite fencing appears natural in many ways. This manufactured material resists pest infestations and decay. Composite fencing can cost more than some others in its class and usually requires professional installation.
Redwood or Teak: Ranked among the more expensive fence materials, the natural wood delivers rare luster and beauty. Both types of lumber remain resistant to insects, shrinkage and decay. Homeowners can maintain redwood and teak fence integrity by applying a sealant once or twice annually.
Treated Wood: Pressure- and chemically-treated wood resists pests and decay for decades. Property owners may weigh these benefits against issues such as significant shrinkage and its gray appearance after drying. Treated lumber often comes moist and homeowners may have to wait upwards of a year before it can be effectively stained or painted.
Vinyl: This manufactured material continues to grow in popularity as newly-minted products reduce the tendency to crack or suffer discoloration. Homeowners may be best served to identify thick gauge "virgin" vinyl, which is more likely to stand the test of time.
By understanding the strengths and limitations of fencing materials, you can better make informed decisions about how to invest in your property.